If You Want To Be A Speaker...
If You Want To Be
A Speaker...
If You Want To Be
A Speaker...
Effective Speech Evaluation
60014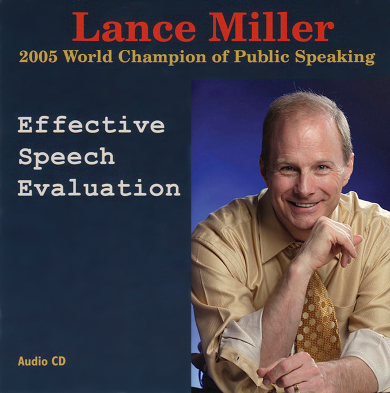 Audio CD - Lance Miller as interviewed by Roberta Perry Lance Miller is a professional speaker coach who has worked with many top Hollywood celebrities and Fortune 1,000 company executives. In this 60 minute talk, Lance shares his tips and secrets on how to develop excellent speech evaluation skills to help others become the best speakers they can be. He believes that excellent speech evaluation is the backbone of successful Toastmasters clubs and provides a standard framework and system for evaluating any speech. Lance also shares his insight in how speech evaluation skills are a vital component in developing personal speaking ability and competence.